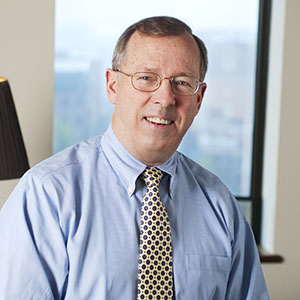 David Coit, Co-founder and Managing Director
David has been investing in private companies for over 38 years. Before co-founding North Atlantic Capital in 1986, he was President of Maine Capital Corporation and a commercial loan officer at the First National Bank of Boston. He is a past Chairman of the National Association of Small Business Investment Companies, and a past member of the Board of Directors of the New England Venture Capital Association. David earned a BA from Yale University, and he served as an officer in the United States Navy before earning an MBA from Harvard Business School.
Over the years, David has served on the boards of several non-profit organizations, including the Bigelow Laboratory for Ocean Sciences (6 years as Chairman), Schepens Eye Research Institute (affiliate of Harvard Medical School), Maine Community Foundation, Maine Science & Technology Foundation (Chairman), Common Good Ventures and The Taft School. He currently serves as a member of the boards of the Tuberous Sclerosis Alliance, the Maine School of Science and Mathematics, and was a founding member of the Yale School of Management Advisory Board on Entrepreneurship.
David has been an avid lifelong sailor, competing in college as a two year All American and Captain of the U.S Collegiate Sailing Team. He also currently enjoys woodworking, gardening and reading, mostly concentrated in history and sociology.